Game: Counter-Strike: GO
Starts: Fri, Nov 2nd 2018, 12:30 EET
Ends: Sat, Nov 3rd 2018, 19:00 EET

Info
Format
Single elimination playoffs with best-of-three matches. The bronze match will be played.
Broadcast Talent
Commentator - Teemu "wabbit" Hiilinen
Commentator - Juha "aNGeldusT" Kurppa
Analyst - Niklas "LotibroS" Pehkonen
Host - Esa "Snapple" Kaisjoki
Watch the games casted in Finnish on twitch.tv/assemblycs.
Schedule
All times in EET / CET+1 / GMT+2.
Friday, November 2
Saturday, November 3

11:30 - Bronze match - SuperJymy vs SkitLite
15:30 - Final - HAVU vs ENCE
Meet & Greet
Meet the players at the Assembly Shop next to the main stage. See the session timetable below.
Friday, November 2

15:30--16:00 - SuperJymy meet & greet
16:00--16:30 - HAVU meet & greet

Saturday, November 3

13:45--14:15 - ENCE meet & greet
Teams
Invitations
ENCE

Aerial - Jani Jussila
Aleksib - Aleksi Virolainen
allu - Aleksi Jalli
sergej - Jere Salo
xseveN - Sami Laasanen

HAVU

Twixie - Samuli Herrala
sAw - Eetu Saha
sLowi - Olli Pitkänen
zehN - Jesse Linjala
ZOREE - Lasse Uronen

SuperJymy

arvid - Tony Niemelä
xartE - Mikko Välimaa
Jamppi - Elias Olkkonen
SADDYX - Tuomas Louhimaa
KHRN - Jesse Grandell
Qualified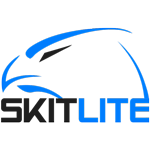 SkitLite
emilz - Emil Haanpää
Derkepc - Nikita Sirmitev
OSKU - Eetu-Oskari Ojalainen
zks - Aleksi Nissinen
Vladimus - Jukka Neuvonen
SkitLite played under the name GGuys in the qualifiers.
Roster changes
Oct 31: SuperJymy replaces Verneri "BONA" Junkala and Samuli "Twixie" Herrala with Mikko "xartE" Välimaa and Jesse "KHRN" Grandell.
Oct 30: HAVU replaces Otto "ottoNd" Sihvo with Samuli "Twixie" Herrala.

Qualifiers
Three online qualifiers will be hosted on faceit.com to award the last spot in the tournament. The first two qualifiers will be open for all residents of Finland while the third qualifier will consist of the winners of the open qualifiers. Open qualifiers will be played in single elimination format with best-of-1 matches while the final qualifier is a best-of-3 match. Accommodation is provided for the qualified team in Helsinki.
Prizes
1. €11,000
2. €6,000
3. €3,000
Contact
juho.nieminen (ät) assembly.org

Result updates