Announcing the Assembly GameXpo 2018 CS:GO tournament, a fierce fight between the best Finnish teams for the €20,000 prize pool on November 2-3, 2018.
Assembly brings the best Finnish Counter-Strike players to GameXpo 2018 on November 2-3 to once again find out which team is above everyone else. GameXpo has been tightly knit with esports for a few years now and this time is no different. The event gathers the gaming crowds to witness the best regional players perform their magic on a big stage. With the top teams present, we're setting the stakes high by raising the prize pool to €20,000. Get ready for a treat, as we're proud to present Assembly GameXpo 2018 CS:GO tournament.
The tournament will put four teams face to face in a grueling single elimination bracket format during the two days of competition. Three teams have been invited to the tournament directly to display their current form in front of the audience of GameXpo. We're happy to have the biggest names in Finnish Counter-Strike in yet another Assembly event as we welcome ENCE, HAVU and SuperJymy to the event. The fourth spot will be decided in online qualifiers, open for all Finnish teams.
Besides the Counter-Strike action we'll also have something extra planned for GameXpo. On Friday, November 2, we get to follow a panel conversation between esports professionals discussing esports in Finland. Furthermore, the audience will have a chance to meet their favorite players and teams in meet and greet sessions over the weekend, so don't forget to bring something to autograph! We'll tell you more about the extra content later.
Info
Format
The tournament consists of a playoffs stage which is played offline at GameXpo. The playoffs are played in single elimination fashion with best-of-3 matches. Contrary to the norm, the bronze match is also played.
All of the matches will be broadcasted with Finnish commentary on channel twitch.tv/assemblycs. The men behind the mics are none other than Teemu "wabbit" Hiilinen and Juha "aNGeldusT" Kurppa providing their excellent commentary, the analyst Toni "toNppa" Luhtapuro* explains the games in more detail while the hosting is in the hands of Esa "Snapple" Kaisjoki.
* Luhtapuro fell ill, so SuperJymy's Niklas "LotibroS" Pehkonen fills in as an analyst, thanks!
Schedule
All times in EET / CET+1 / GMT+2.
Friday, November 2
Saturday, November 3

11:30 - Bronze match - SuperJymy vs SkitLite
15:30 - Final - HAVU vs ENCE
Meet & Greet
Meet the players at the Assembly Shop next to the main stage. See the session timetable below.
Friday, November 2

15:30--16:00 - SuperJymy meet & greet
16:00--16:30 - HAVU meet & greet

Saturday, November 3

13:45--14:15 - ENCE meet & greet
Teams
Invitations
ENCE

Aerial - Jani Jussila
Aleksib - Aleksi Virolainen
allu - Aleksi Jalli
sergej - Jere Salo
xseveN - Sami Laasanen

HAVU

Twixie - Samuli Herrala
sAw - Eetu Saha
sLowi - Olli Pitkänen
zehN - Jesse Linjala
ZOREE - Lasse Uronen

SuperJymy

arvid - Tony Niemelä
xartE - Mikko Välimaa
Jamppi - Elias Olkkonen
SADDYX - Tuomas Louhimaa
KHRN - Jesse Grandell
Qualified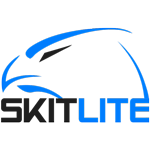 SkitLite
emilz - Emil Haanpää
Derkepc - Nikita Sirmitev
OSKU - Eetu-Oskari Ojalainen
zks - Aleksi Nissinen
Vladimus - Jukka Neuvonen
SkitLite played under the name GGuys in the qualifier.
Roster changes
Oct 31: SuperJymy replaces Verneri "BONA" Junkala and Samuli "Twixie" Herrala with Mikko "xartE" Välimaa and Jesse "KHRN" Grandell.
Oct 30: HAVU replaces Otto "ottoNd" Sihvo with Samuli "Twixie" Herrala.
Qualifiers
Three online qualifiers will be hosted on faceit.com to award the last spot in the tournament. The first two qualifiers will be open for all residents of Finland while the third qualifier will consist of the winners of the open qualifiers. Open qualifiers will be played in single elimination format with best-of-1 matches while the final qualifier is a best-of-3 match. Accommodation is provided for the qualified team in Helsinki.
Prizes
1. €11,000
2. €6,000
3. €3,000
Contact
juho.nieminen (ät) assembly.org