Game: Counter-Strike: GO
Starts: Fri, Sep 8th 2023, 12:30 EEST
Ends: Sat, Sep 9th 2023, 23:00 EEST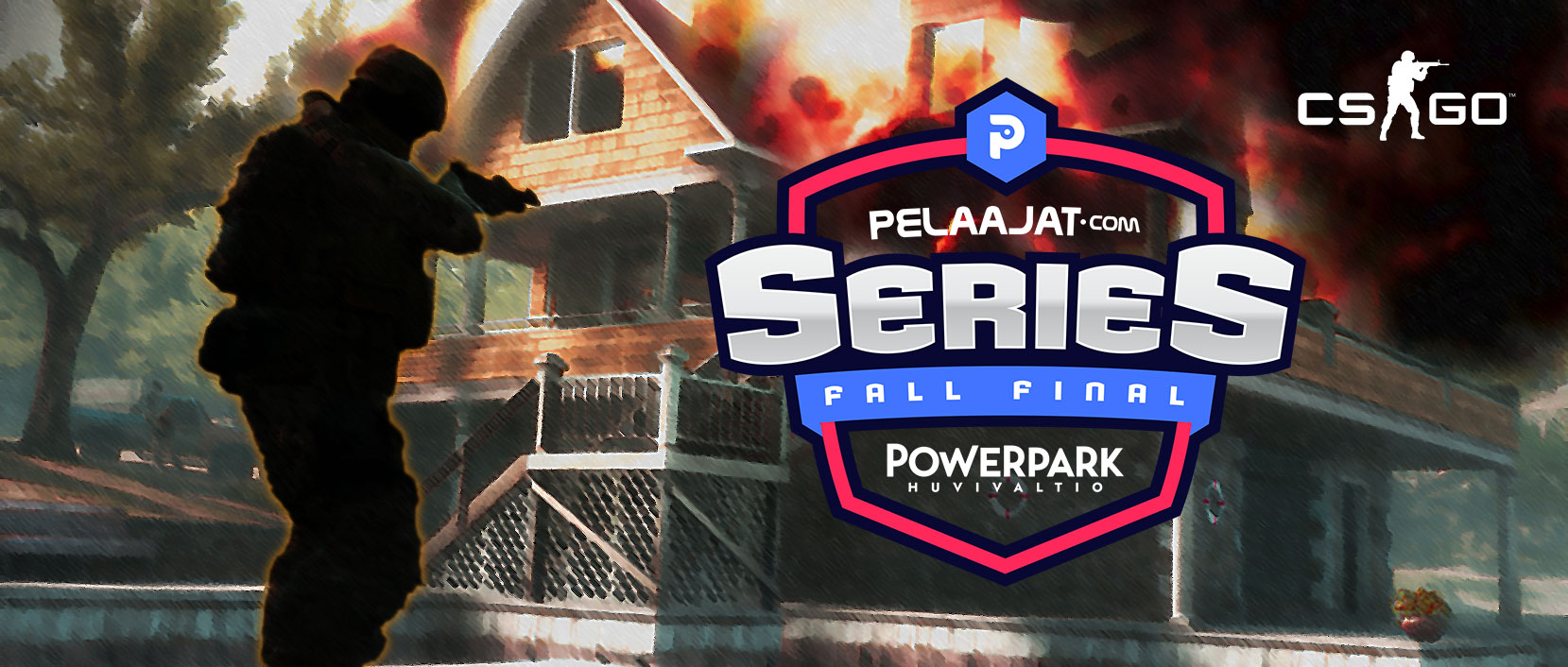 Amateur + professional CS:GO tournament held at Assembly PowerPark 2023 with 5 000 EUR prize pool and maximum of 16 teams attending. The top 2 teams also earn a spot in Pelaajatcom Nordic Masters Fall tournament.
NOTE: If your team is not invited or qualified through the online tournament, your team needs computer seat tickets and their own computers and equipment at the event. Buy tickets at tiketti.fi. Invited and pre-qualified teams are provided computers. The semifinals and finals are played with provided computers.
Quick Facts
Game: Counter-Strike: Global Offensive
Dates: Fri 8 - Sat 9, September, 2023
Place: PowerPark, Härmä, Finland
Teams: max 20
Prize pool: €5000 EUR
Format: GSL groups & single elimination playoffs
Streams: Finnish
Participation: Invitation (3) + Online Qualifier (1) + BYOC Qualifier (16)
Tickets: tiketti.fi
BYOC Participation
By signing up for the tournament the players confirm that they have read, understood and accepted the rules.
Create a team and list all the members of the team (real name, player nick and table & computer place number, e.g. A4/155) and Discord ID (@name) of the captain in a clear way to the team's description. Captain needs to be available in Discord during the whole tournament.
Click the signup button on this page (located on the right side bar).
Join the Discord server. and join the tournament channel.
Check-in at the admin desk at PowerPark at 11:30 the latest on Friday, September 8.
A video of how to create a team and join a tournament can be seen here.
Online qualifier
One team gets to earn a spot among the invited teams through an online qualifer on September 3. Join the qualifier here.
Already bought computer place tickets for the qualifying team can be refunded, except for the Tiketti service fee (2.5 € per ticket). If you wish to get a refund, please contact palaute ät assembly.org by email and include your ticket codes.
Qualifier winner: ENHANCED
Schedule
Friday, September 8, 2023
11:30 EEST Check-in and signup ends for BYOC teams at admin desk
12:30 EEST Groups A-D round 1, bo1
14:00 EEST Groups A-D round 2, bo1
15:30 EEST Groups A-D round 3, bo1
18:00 EEST Playoffs round 1, bo1 - Group winners vs group runner-ups
20:00 EEST Playoffs round 2, bo3 - Invited teams start here
Saturday, Septeber 8, 2023
12:00 EEST Semi-⁠⁠final A, bo3
15:30 EEST Semi-⁠⁠final B, bo3
19:30 EEST Final, bo3
Schedule changes are possible.
Streams
twitch.tv/pelaajatcom (Finnish)
Broadcast Talent
Arttu "Olvari" Hämäläinen & co-cast.
Prizes
1. €2500 - Invite to Pelaajatcom Nordic Masters Fall
2. €1500 - Invite to Pelaajatcom Nordic Masters Fall
3.-4. €500
Invited Teams
Format
The tournament is played with a GSL style group stage and single elimination playoffs stage.
Group matches are bo1, and the first round of playoffs is bo1, while th rest is bo3.
The BYOC part of the tournament continues until there are four BYOC teams left to face the four invited teams.
If there 8 or less BYOC teams attending, the format will be adjusted by starting the playoffs directly from ro8.
If there 9-15 BYOC teams, the groups with 3 teams will be played in round robin format.
Other stuff
ALL participating teams need to bring their own headsets with microphone to be used in off-stage matches, AND in-ear headphones to be used in on-stage matches.
Contact
If you have any questions, please contact the head admin toMi on Discord: @tomi.dog

Result updates